OUR STORY
Allphilippinetravel.net is a tour specialist and corporate travel agency in Manila Philippines , serving small to medium business enterprises , government offices, embassies and leisure travellers .
Our difference is in the SERVICE:
We Put Our Name With It!
 Allphilippinetravel.net sets off to the travel industry by establishing its distinctive image – leading on with guaranteed and dependable service and giving the lowest possible rates at any season.
For 17-years of excellent service experience in the business, Allphilippinetravel.net renders quality assistance, while giving the most affordable rates to all valued clients' local or international travel requirements.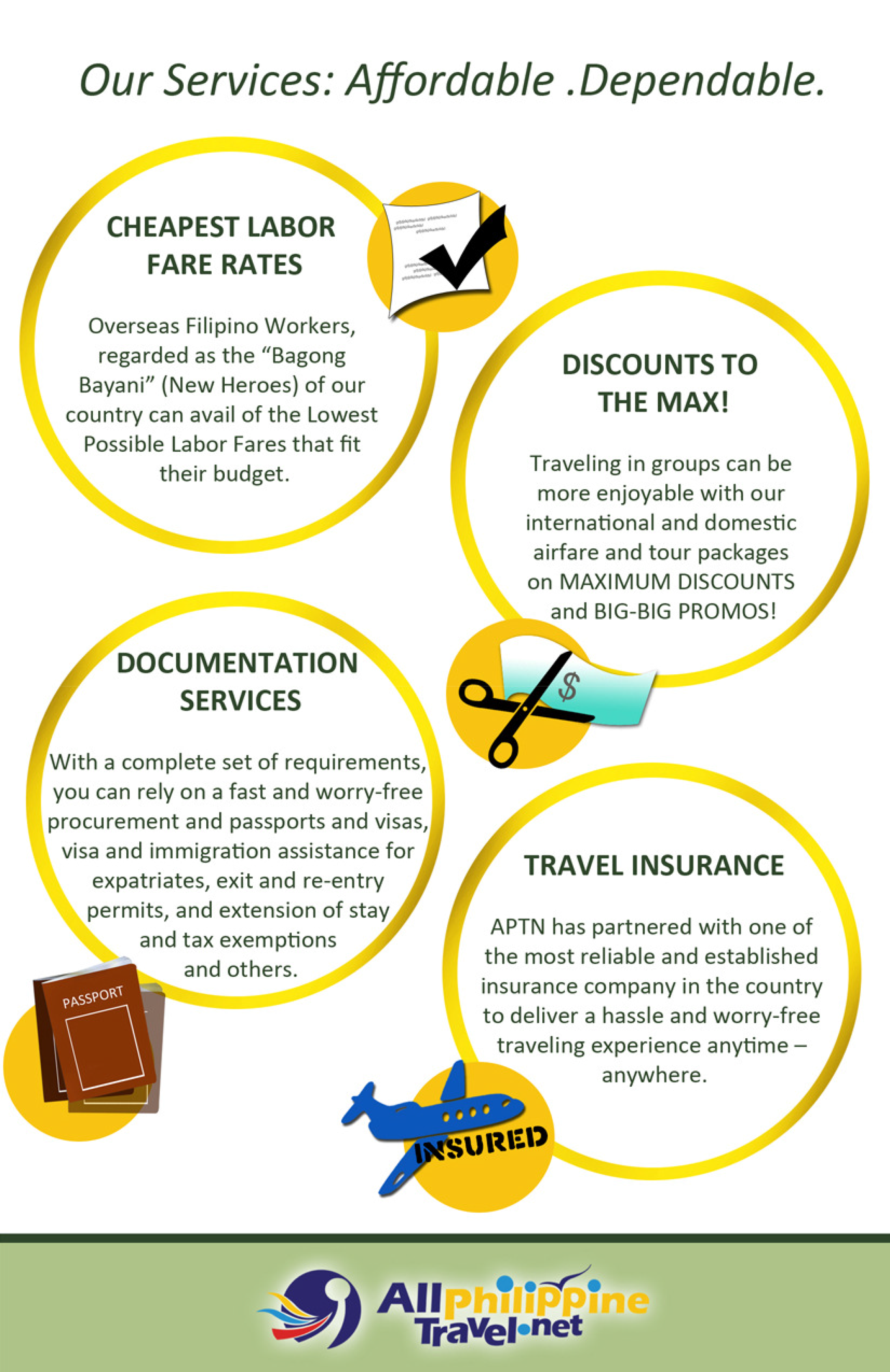 Our Services
Hotel And Airline Reservations
Domestic And International Ticketing
Visa Assistance For Filipinos
Immigration Assistance For Expatriates
Philippine Tours ( Boracay, Palawan, Coron, El Nido, Puerto Galera, Cebu, Ilocos, Caramoan, Bohol, Davao , and other major Philippine destinations)
Asian Tours (Hong Kong , Singapore , Bangkok , China , Korea , Japan and other major Asian destinations)
European Tours
Australian And New Zealand Tours
Holy Land Tours
America &  Canada Tours
Cruise Tours